Top 10 signs of a cowboy
Top 10 signs of a cowboy
1. Cowboy hat --
A cowboy hat with a wide brim and a high top can protect you from the wind and rain. A cowboy hat can shield you from branches you can't avoid while riding through the woods.
At the bottom of the top of each cowboy hat, there is a ring. This is the distinctive part of the cowboy hat. Some have copper ornaments, some have animal teeth, and some have beautiful feathers. If you ride a horse in the wild a lot, you'll be sure to wear leather or thread straps for your cowboy hat, sometimes braided with horsehair.
Cowboy hats are usually made of three materials: leather, felt, and paper; There are three major series of colors: black, brown and white.
The origin of cowboy hats are: the United States, Canada, Mexico, Australia; In recent years, China has also produced some. Origin is different, style, style is also different, choose a suitable for their own.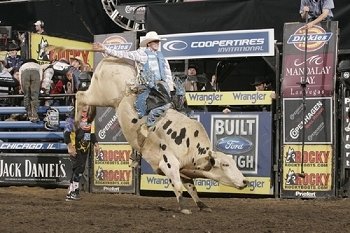 2. Denim scarf --
When you see a cowboy in a western movie, he has a scarf around his neck. Usually tied in the neck can prevent wind cold, riding can be surrounded in the face to prevent dust, it can also be used as a face handkerchief and emergency bandages. Denim scarves come in two sizes, like men's handkerchiefs and women's square scarves. Men usually use the smaller type.
3. Cowboy bow tie --
The cowtie is one of the most cultural items in the cowboy logo, with images of horses, cows, wolves, cactus, famous cowboy stories and a great moment in the rodeo. Wear leather or string on a denim shirt. The bow tie was not used for horseback riding or outdoor activities. It was worn by cowboys when they went to bars or met friends.
4. Denim shirt --
The original denim shirt should have three distinguishing features: all buttons are copper, the cuffs have three holes, and the front of the shirt has a triangle of fabric between the shoulder and the collar.
Button: is derived from when riding, such as branches or other things hanging clothes or in the wild when being attacked by animals, can be successfully implemented "cicadas escape".
Three-grain cuff: It is in the cowboy's various labor and activities, can be according to the need, step by step up the sleeves.
Triangle shoulder patch: It is derived from the denim in the labor, the shirt shoulder is often worn, it is evolved from a shoulder cloth or a patch.
5 Denim leather vest --
Since the wild is the main place where cowboys live and work, it is one of the important features of cowboy clothing to protect themselves against the harm of natural climate. When the natural climate changes during the normal field activities, the leather cowboy vest and cowboy hat match, forming a simple and effective protection for the important parts of the human body.
6 Jeans --
No one is unfamiliar with jeans...... Jeans, on the other hand, are made of leather as well as cloth. Most of them are straight foot style.
7 The BUCKLE and the belt --
Buckles are another item with cultural content and cowboy features. In the United States, buckles are often one of the prizes given to the winners of the Rodeo.
The typical buckle is about the size of a compact disc, made of metal, embossed in gold with a hand-carved silver base. Each buckle contains a famous cowboy story or a landscape of nature or a record of a cowboy's honor. Each buckle is a work of art, but it is also a very practical denim item, which can effectively protect your inner organs in many unexpected situations.
8 Cowboy Boots --
Cowboy boots are different from all shoes. You can tell at once and you will never forget it. All cowboy boots are of the same style, with a sharp tip, a sloping heel, and a half-way heel. The most distinctive feature of each pair of cowboy boots is the upper and upper of the boot, which are either hollowed out with snakeskin or sewn with colored thread. If you have a pair of cowboy boots, they must be your favorite pair of shoes you own.
Such beautiful boots, but extremely practical. You can wear it not only for horseback riding and field trips, but also to bars, shopping and even to the office.
9 Leather Leg warmers (CHAPS) --
The CHAPS, the most denim of all, are actually a pair of leather pants with a long zippered leg, most impressively with leather spikes flying down the sides of the leg. CHAPS are leg guards used by cowboys for riding, racing, shoeing, or other activities.
10 Cowboy Gloves --
One of the most practical things a cowboy can do, take riding for example: Cowboy gloves keep the bridle from rubbing or fraying your hand, giving you effective control over the horse, and thus ensuring that you ride properly without accidents.
Cowboy gloves are made of leather, mostly in bold colors such as yellow and brown.