Heavy Weight Warm Stable Rug 300G
Product origin:
XIAMEN CHINA
Supply capacity:
20000pcs/month
Heavy Weight Warm Stable Rug 300G
Description
Nothing but warm comfort in the stable when your horse wears this soft lightweight stable blanket.

Choose this high quality rug for those cool days in the stable. This rug is not waterproof so should only be used for stall time when an extra layer is needed. This warm rug has two front buckles that are adjustable that has the snap hooks for quick and easy fastening. The gusset at the shoulders allow plenty of range of motion and won't bind or rub the shoulders. The neckline for this rug is shaped to reduce any pressure on the withers and to also prevent rubbing.

Features:
Heavy weight stable rug
Double cross surcingles
Long gussets at shoulders
Long Tail flap
Heavy Weight Warm Stable Rug 300G


Product Details:
XPT22008 Heavy weight Stable Rug 300G
210D Rip-Stop; 100% Polyester; 300g padding.
Washing instructions:
Machine wash at 30 degrees with similar colours. Air dry to retain shape.
OEM and ODM acceptable
Colors : black, navy, royal blue, pink , purple, burgundy , brown, etc.
Sizes: 68",70",72",74"76",78",80",82"/72",75",78",81"
Or : 105cm,115cm,125cm,135cm,145cm,155cm,165cm/5'6",5'9",6'0",6'3",6'6",6'9",7'0",7'3"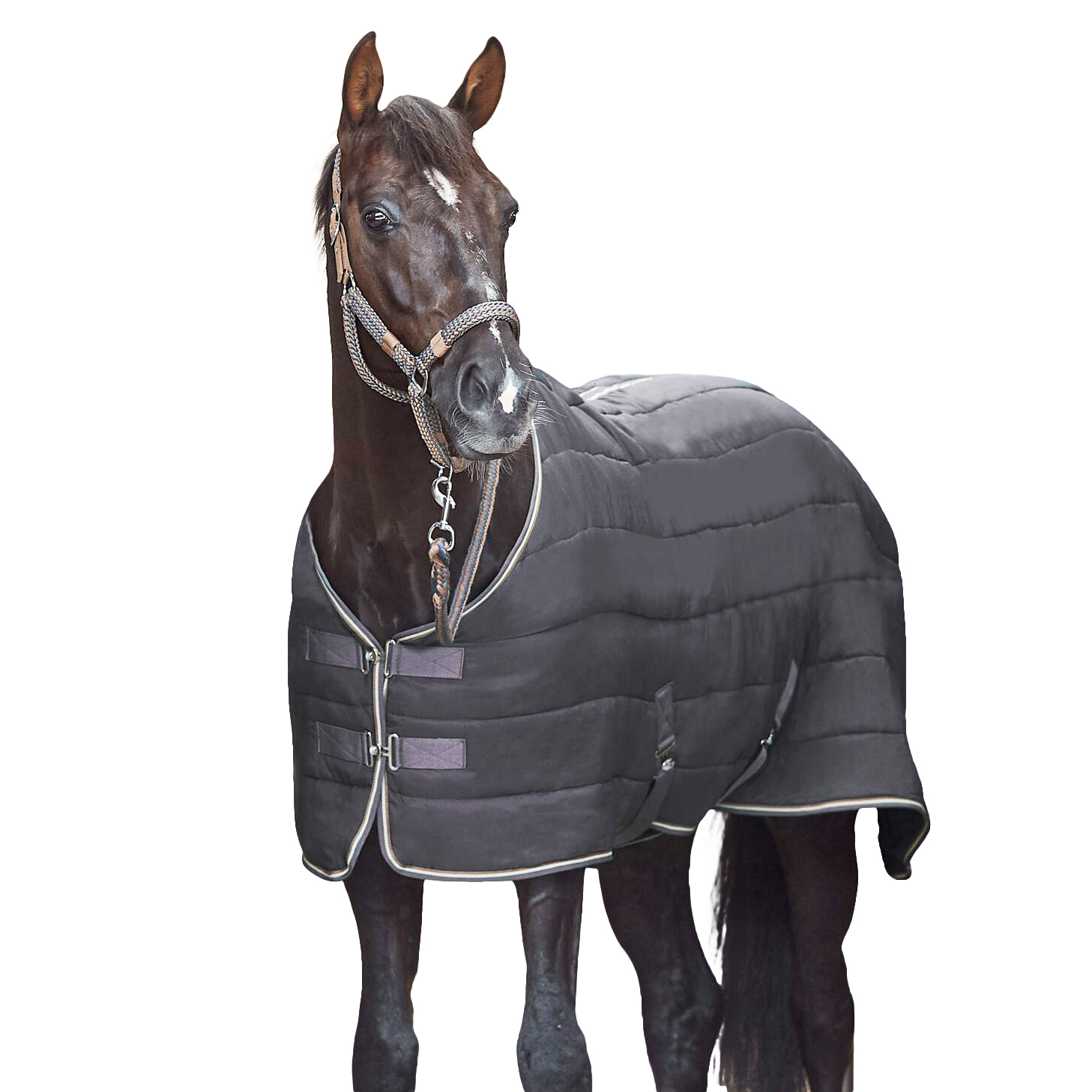 1. XPETSTrading Company offers a wide range of high-quality Horse & Riding and Pets Supplies, ranging from apparel and accessories to health and nutrition products. 2. Our professional team of experts have over 10-20 years of experience in the Horse & Riding and Pets Supplies industry and are dedicated to providing our customers with the best products and services. 3. We strive to provide our cu
...more